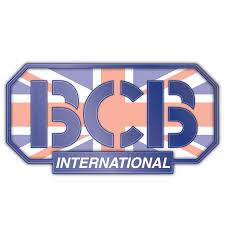 A Swansea-based telecoms firm has completed a contract for BCB International, a company that manufactures life-saving specialist equipment, through providing a new Voice over Internet Protocol (VoIP) communications system that will assist BCB International expand its business.
SA1 Telecoms was enlisted by BCB International for assistance with efficiently moving its communications system as the company pursued its move to open a new site. Both of BCB International's sites are located in Cardiff but the company faced various communication issues when planning to open the second site, such as maintaining its contact numbers.
Over 40 handsets of multiple varieties were provided to BCB International, including video enabled handsets for management and cordless phones for the warehouse. Some of BCB International's existing hardware was also used as part of the new system, therefore helping the firm to save money and reuse equipment.
As well as saving the firm substantial amounts of money, BCB International used SA1 Telecoms because the company could train its staff to configure the VoIP system themselves, so they had full control and complete flexibility over the system's use. The easy installation and set-up provided in advance by SA1 Telecoms were significant advantages for BCB International and made the transition to the new system straightforward for the firm.
Ben Simmons, international sales manager at BCB International, said:
"Having a simple to use and up-to-date communications system is key to our business, which is why we consulted with SA1 Telecoms when it came to moving site. Their friendly and knowledgeable technicians provided their time and advice for free. We now have a cheaper and future proof telephone system, plus the best internal network that functions seamlessly with minimum downtime. It was an excellent decision to use SA1 Telecoms and one I have and will continue to recommend."
Simon Ahearne, managing director of SA1 Telecoms, said:
"The main issued faced by BCB International was that the company was moving location and to keep its existing BT system and its phone numbers, it would have cost a lot of money. However, through understanding exactly what was needed, we were able to provide BCB with a cheaper alternative and use some of the company's existing hardware so there was no unnecessary upfront expenditure.
"SA1 Telecoms has seen substantial growth of late from working with so many businesses across the South West region, particularly in Cardiff, to install leading VoIP telephony systems. This validation of the quality service that SA1 Telecoms can provide has helped us to offer a one-stop-shop for communications services, which offers businesses greater efficiency and convenience."
SA1 Telecoms was set up in response to demand for a reliable telecoms provider that has an understanding of business communication systems. Its sister company, SA1 Solutions, is a leading IT and communication company offering services to over 200 customers across the UK.