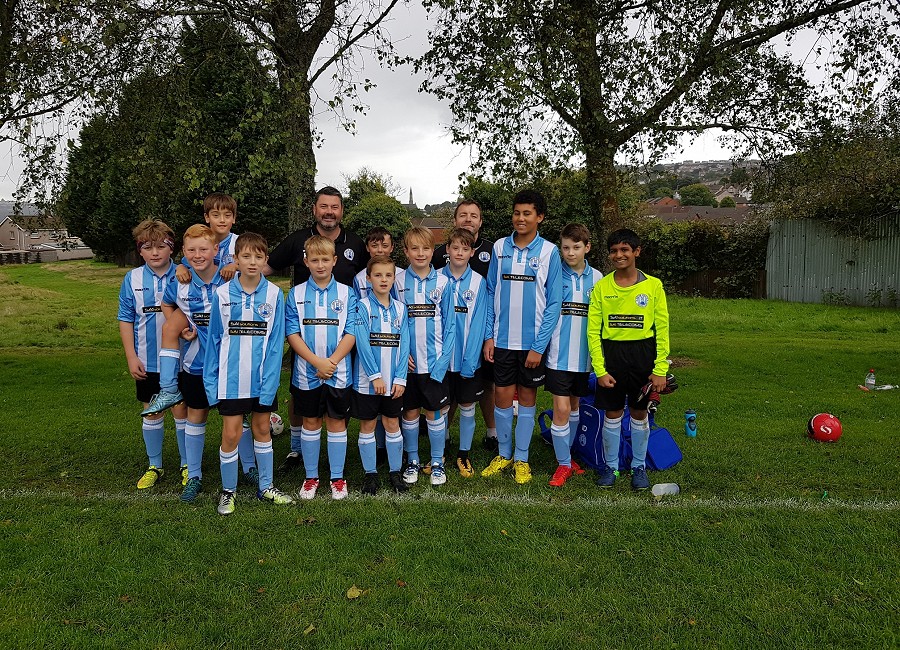 SA1 Telecoms and its sister company, SA1 Solutions, are continuing their sponsorship of a number of local sports teams and facilities as the companies pledge to promote healthy lifestyles in the community.
In line with the companies' value of advocating healthy living and maintaining a positive wellbeing, SA1 Solutions and SA1 Telecoms are continuing to sponsor a range of local sporting groups. Its support of these groups is also one way in which the companies give back to the community.
Over the last two years, the companies have sponsored the team kit for Newton Athletic FC, an organisation that provides football and sports training to children in the area. The companies have also sponsored a team at Langland Bay Golf Course, Briton Ferry Llansawel AFC, the sister companies are also a member of Swansea City AFC's City Business Network.
In addition to supporting sports teams and therefore active lifestyles in the area, the companies are proactive in ensuring the health and wellbeing of its staff is held with high regard. The companies promote flexible working for its employees and have a 'chill out' room for staff members who need to bring their children (of a suitable age) into the office when childcare arrangements have failed. Free fresh fruit from a local supplier is also provided to staff to encourage healthy eating.
Simon Ahearne, managing director of SA1 Solutions and SA1 Telecoms, said:
"Giving back to the community is extremely important to our businesses and doing this in a way that supports active and healthy lifestyles aligns with our organisation's values. We place great emphasis on having healthy and happy employees, and providing benefits like flexible working and healthy snacks to staff help to encourage this. We believe a business' productivity can be negatively impacted if the health of staff is not prioritised, so supporting active, healthy and balanced lifestyles is one way to avoid this."