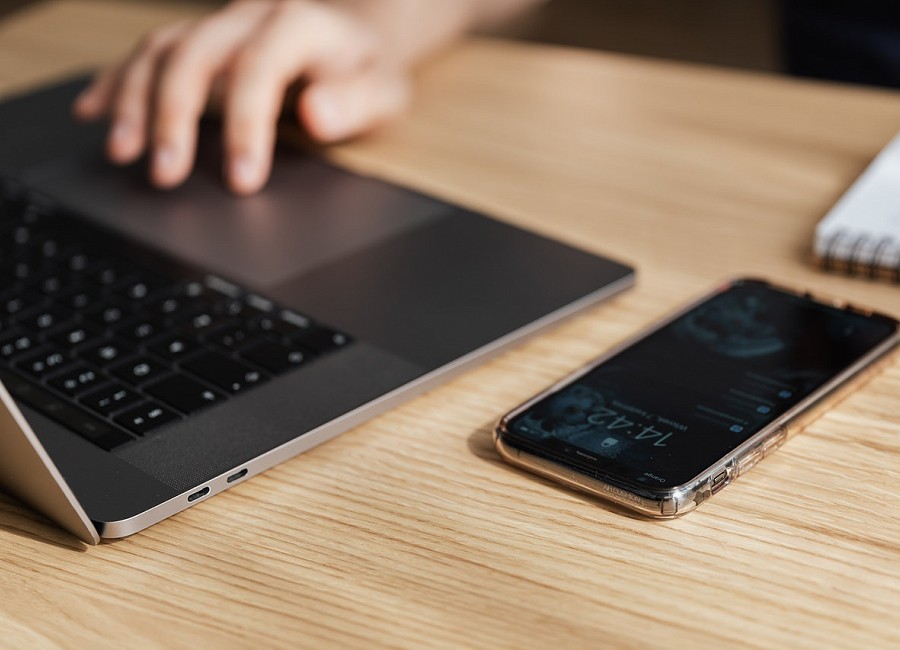 With COVID-19's continuing disruption to business an ongoing reality, how can business owners keep their staff connected, and their business running smoothly, when employees are asked to work from home intermittently over an indefinite period?
Voice over Internet Protocol (VoIP) could be the answer and, in fact, the long-term successor to regular phone systems. The VoIP system is completely cloud-based, and staff can access the work phone lines on any appropriate device in any location.
So, just what are the benefits of this new service and are there any disadvantages?
The biggest advantage of VoIP is that it offers significantly cheaper calls than traditional landline services.
Using VoIP to contact other VoIP customers, means that call charges are very straightforward – in many cases they are completely free as they are using your internet connection.
When calls that are made or received by people who do not have VoIP, we will give you a telephone number which allows you to call people on regular landlines and mobiles, and to receive calls from those numbers too.
Obviously, unlike VoIP to VoIP calling, this type of communication is not completely free, and there is usually a monthly fee paid for the service. However, these types of calls are almost always much cheaper than making landline-landline or mobile-mobile phone calls. Here at SA1 Telecoms, we can advise the best option to ensure you save money.
There are many reasons why VoIP is the best choice for businesses. For instance, having one supplier for voice and data provides greater efficiency, and it also means computer applications and technologies can be integrated far more easily with the phone system.
When a business operates over several sites, or like currently, staff are working from home, VoIP makes good financial sense by avoiding the cost of 'internal' calls entirely. Even if a business operates at just one site, using VoIP can be beneficial when contacting customers – and most flexibly, it allows workers to flip between working remotely and being office based without having to change the technology and hardware they use.
There is also a large amount of flexibility in how you use VoIP to communicate, with many features and options for deploying, scaling and improving functionality.
So, let's compare some of the benefits of VoIP against a traditional telephone service.
Six Cloud VoIP benefits
You can make and receive calls on any internet-connected device, including desktop, laptop, tablet and mobile phone.
There are multiple options of very affordable devices, such as headsets and handsets, designed to make the most of VoIP's functions.
It's quick and easy to add or remove users and line extensions. SA1'S system can be completely configured by the customer if they wish, giving them complete control.
There are lots of features like call queues, call routing, and call forwarding.
Very affordable domestic and international plans which will almost certainly save money compared to older analogue systems.
You can monitor performance and record calls automatically.
Six traditional telephone service problems
It's expensive to purchase, install, and upgrade hardware.
You're limited to hardwired desk phones.
New users and extensions require installation of new hardware.
Business features usually cost a lot more.
Costs are unpredictable and generally more expensive, particularly on international calls.
It's difficult and time-consuming to troubleshoot issues, usually requiring an engineer to visit your premises.
Most VoIP services also come with several bonus features, which include:
Caller ID – which allows you to see who is calling before you pick up the phone.
Call diversion – giving you the ability to send incoming calls to other UK phone numbers.
Call waiting – the option to take an incoming call while you're still busy with another phone call.
Anonymous call block – allowing you to shut out calls from numbers that are withheld.
Do not disturb – forwarding your calls instantly to your voicemail without ringing at your end.
Ring back – which allows you to continually call a busy line until you get through.
Three-way calling – a feature that is particularly useful for small businesses looking to hold conference calls.
Voicemail – a more comprehensive service than you would get on traditional phones, allowing messages to be accessed via email or online.
These are just some of the features that SA1 Telecoms can offer to its VoIP customers.
If you would like to find out more about how a VoIP phone system can help your business stay connected, efficient and productive – now and into the future – call us on 01792 293322 or email info@sa1telecoms.com