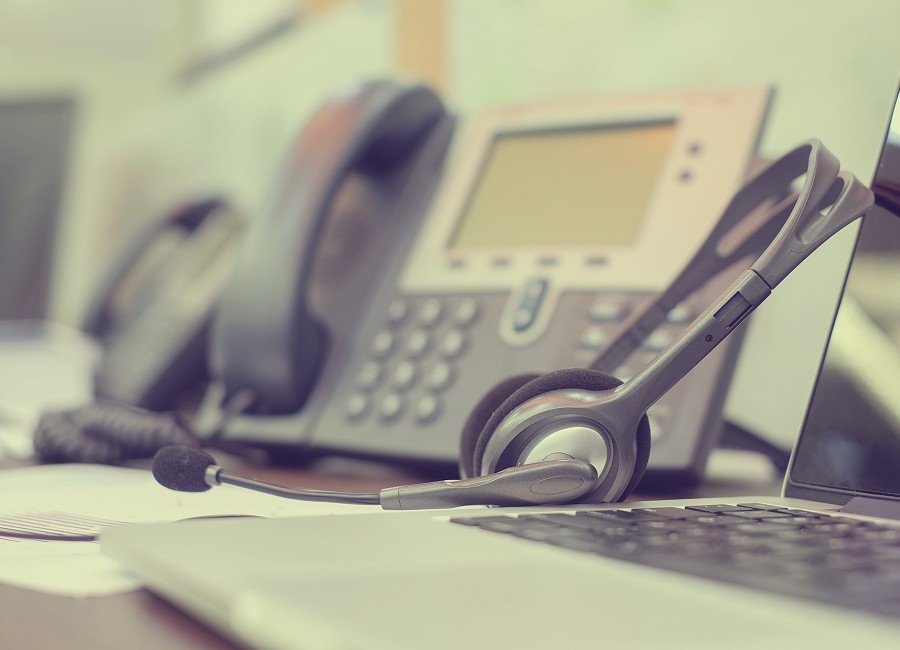 Strong collaboration and communication within a business is a key contributor to overall success, with the methods becoming more varied and advanced as technology develops. In recent years - and particularly following the lockdown - businesses are more commonly operating from multiple locations, from different devices and across a multitude of platforms to perform the daily tasks that keep business running like clockwork. Companies are moving on from the days of the 9-5 office-centric culture and into work styles more suited to the fast-paced and ever-adapting world they are operating in.

In this new way of working, the old PBX/landline phone systems that businesses once relied on have now become quickly redundant. In its place is newer and improved communication technology, such as VoIP systems, which provide innovative, cloud-based solutions for any business that relies on teamwork and collaboration to succeed. Here are just some of the ways that VoIP can promote collaboration in your business.

Adaptable
Businesses need to adapt to sudden change to survive, and your communication systems form a central part of this. When millions of workers were asked to work from home during the lockdown, this also meant millions of office phones needed to be redirected to alternative locations for businesses to continue to operate fully.
Those businesses with old phone systems faced a far more time costly and difficult task than VoIP users when moving their communications away from the office setting and experiencing less downtime during this period too. With just a few clicks, VoIP users could divert their incoming calls onto a range of alternative devices such as employee mobiles. Keeping your employees connected ensures collaboration can continue.
Faster
Although call speed is at a similar standard for both options, VoIP saves lots of time in other areas. The great range of call functions offered with VoIP, along with the visually improved user experience, mean that workers are able to locate and utilise call features such as conference calling, holding, and call transfers to different departments much easier using a new VoIP system in comparison to old office desk phones with hundreds of different buttons.
Increased speed leads to increased productivity, and the time saved on training new staff to use the phones will also be minimised as VoIP systems are far more intuitive and user-friendly.
Integration
Businesses rely on a multitude of apps, software and different programs to fulfil their operational tasks such as CRM systems, calendars, spreadsheets, transcription apps, ordering/booking systems and more.
VoIP can easily integrate with the majority of existing third party tools such as Microsoft Teams, Salesforce and Zendesk, just to name a few. Integrating these systems so that everything can be found in one central place allows easy data sharing between your team, with everyone being able to access the information they need for their role.
Limitless Call Possibilities
The days of dreading the unpredictable phone bill at the end of every month are a distant memory with VoIP, which is known for being far more cost-effective than the traditional PBX phone systems, particularly when it comes down to international calls.

As VoIP transfers data via the internet, international calls require no extra infrastructure in comparison to a local call. Based on this, many international calls can be free or of very minimal charge depending on your arranged plan. Limitless communication possibilities means that employees don't need to worry about driving up expensive phone bills during their working hours, which will lead to higher levels of verbal communication and therefore collaboration between staff, suppliers, clients and other parties.


Unified Communications Approach
As communication methods gradually developed to serve this new remote-working world, many businesses adopted an array of different collaboration tools to keep connected such as messaging, voice and video calling, team collaboration, video conferencing and file sharing.
If your team instant message on WhatsApp, video call on Zoom, and file share via Dropbox, this can cause a lot of confusion between staff and cause time wasting while staff try to keep track of what conversation is happening where and switching between the apps. This is best to be avoided, and a VoIP system can provide you with a Unified Communications Approach to link all of the communication methods into one place, which will increase efficiency, productivity and performance.
SA1 Telecoms are able provide a VoIP telecommunications platform that is designed to suit any business and can provide bespoke solutions for a variety of circumstances. Our customers have instant access to an easy-to-navigate control portal to allow them an overview of their business communication activities, along with flexibility over their call plan.

To discuss how our VoIP technology could benefit your business needs, contact the team on 01792 293322 or email info@sa1telecoms to learn more about upgrading to the leading telecommunications method for remote working.