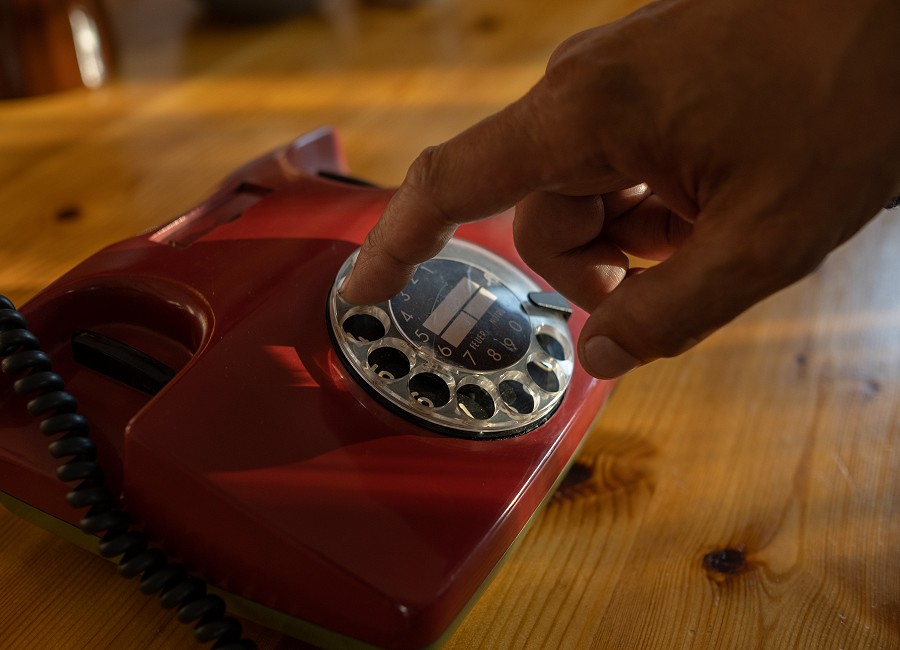 By 2025, the biggest change in modern UK telecommunications will be rolled out across the whole country - the switch-off of PSTN phone networks which Brits have relied on for over a century.
The deadline of December 21st 2025 has been set, and after this date all home and business phones in Britain will only work if they are connected to the internet, running on VoIP service. At the moment, most are still connected with copper wiring which links into the Public Switched Telephone Network. This is a mammoth task for the thousands of engineers in Openreach to reconnect the entirety of the UK in just a few years, with approximately 14 million phone lines to be affected.

"The copper network is still the bread and butter of the UK right now. It served us well during the pandemic, we kept everyone connected on that network," says James Lilley, director of managed customer migrations at Openreach. "It's not falling over, but it takes more time and effort to keep it at that standard."
This need to overhaul the UK's telecommunication system stems from the increasing difficulty engineers have found in maintaining and extending the current network, with many of the key components and hardware no longer being manufactured.
Along with this, the skills required to maintain a copper wire network are no longer commonly taught, due to the method being largely out of date in the modern world. This sentence alone expresses the fact that the UK needs to get on track with other leading world countries and update our communications to fall in line with the expected standard.
This adjustment will not go without its hitches, and these are some of the predicted issues that could arise during and after the PSTN switch-off in the UK.


Emergency Services
Although the emergency services itself will be largely unaffected, the efficiency of connection could be impacted in the event of the caller having a power cut or broadband outage. In this instance, PSTN phones would still connect to emergency services, but VoIP would lose connection all together and would mean some people may be unable to call for help in an emergency situation. This has led Ofcom to publish guidance to VoIP service providers, stating: "Providers should have at least one solution that enables access to emergency organisations for a minimum of one hour in the event of a power outage in the premises." It will be interesting to see what measures are put in place over the coming years to ensure this standard is met.


Broadband accessibility
Once the switch-off has happened, everyone will need to have a broadband connection, even if they do not want or need one. For example, many elderly people do not browse the internet at all, yet they would need to pay for a broadband service and use it through there. Also, some remote areas of the UK such as Shetland Islands, West Devon and the Orkney Islands have such poor broadband connectivity that they would struggle to make a quality call once VoIP goes mainstream. To keep these areas connected, significant investment will need to be put into improving broadband quality for all.


Some common business, infrastructure and public systems rely on PSTN
PSTN does not just connect phones but many other integral systems, so there will be many different types of technology which will need to be updated. Security systems, point-of-sale card readers, building telecoms, alarm buttons for elderly assistance, phones at railway crossings, emergency phones in elevators, traffic lights and motorway signals are just some of the common services that often rely on PSTN. Each and every one of these across the country will need to be adjusted to work on VoIP - anything forgotten about will simply stop working on January 1st 2026.


We can all play our part in making the switch over to VoIP as smooth as possible, by beginning to look at how our own communication and business systems work and make the necessary changes before the deadline looms ever closer. SA1 Telecoms can support your business in making the switch to VoIP services with our cost-effective, bespoke office phone systems using modern technology and hardware to suit any businesses needs.