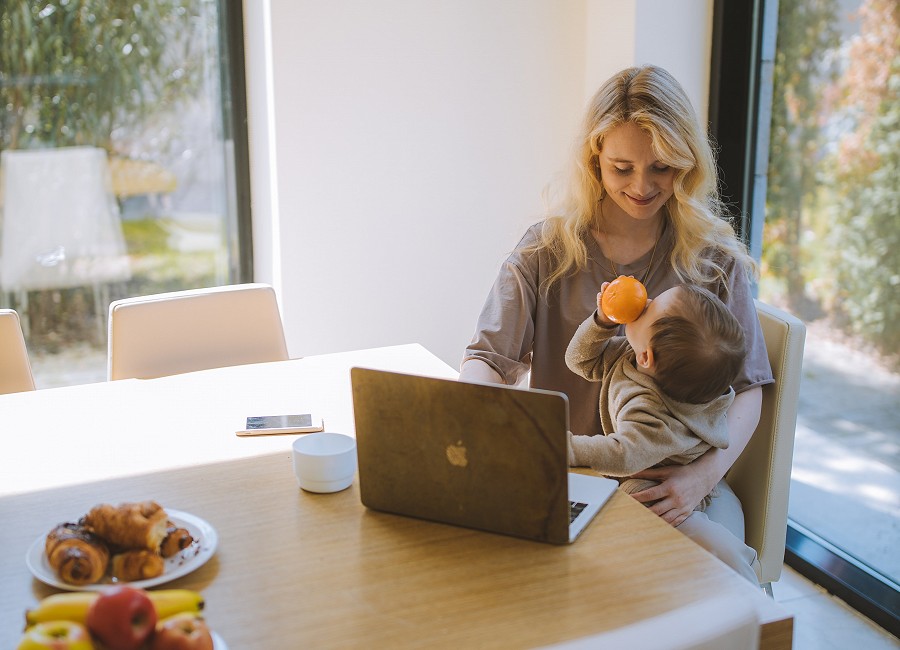 The half term holidays are upon us and all working parents are frantically trying to create that work life balance. Desperate to entertain the kids, but also finish that board meeting presentation. With schools closed, who will look after the kids while you're in the office? Who will run them to their activities? What about spending some quality time with them? These are all thoughts that every parent thinks of in the run up to a school holiday, and organisations are realising that keeping employees like these happy, ensures greater positivity. So, does your business have the communication channels in place to allow for remote working?
Forbes recently shared the findings of a study completed in 2020 that found that the majority of workers favoured remote working and wanted it to continue post-pandemic. 74% of professionals now expect remote working to become a standard. So, does your business telecommunications allow for you to support this trend?
So how does SA1 Telecoms VoIP fit into this?
Voice over Internet Protocol is basically a telephone line delivered through the internet. As long as your employee has a device to dial from (e.g. mobile phone, house phone, laptop etc) and an internet connection they can connect to the business's communications. So that Account Manager, she can now leave early to pick her child up from activity club, take them home and still make customer calls this afternoon through your telecommunications system. Her calls will still be tracked, logged, and recorded. Your Sales Manager, who wants take a long weekend with his family, can still log into the platform from his holiday cottage and track his sales teams outbound and inbound calls.
So why SA1? Our sister organisation SA1 Solutions saw a gap in the market for a reliable telecom's provider, and that's where the idea of SA1 Telecoms derived from. Unlike many providers of VoIP, we don't white label and sell you someone else's software, our VoIP platform is built by our engineers. We monitor, maintain, and test the platform regularly, if we run our business from it, why can't our customers? With it being our own platform, we have complete control and ultimate flexibility, each solution is tailored to a customer's exact requirements. As a customer you can have access and training, allowing you to make changes you require. Remember that Sales Manager on holiday? He's just remembered that the office IVR hasn't been updated to show the Easter opening hours. He doesn't panic, he rings the Account Manager, she records a message on her phone of the bank holiday opening hours, WhatsApp's the recording across to him and he uploads it to the platform. Its seriously as simple as that, all while remote from the office.
Want to know more? Contact SA1 Telecoms today and see how easy we make your business communications. info@sa1telecoms.com