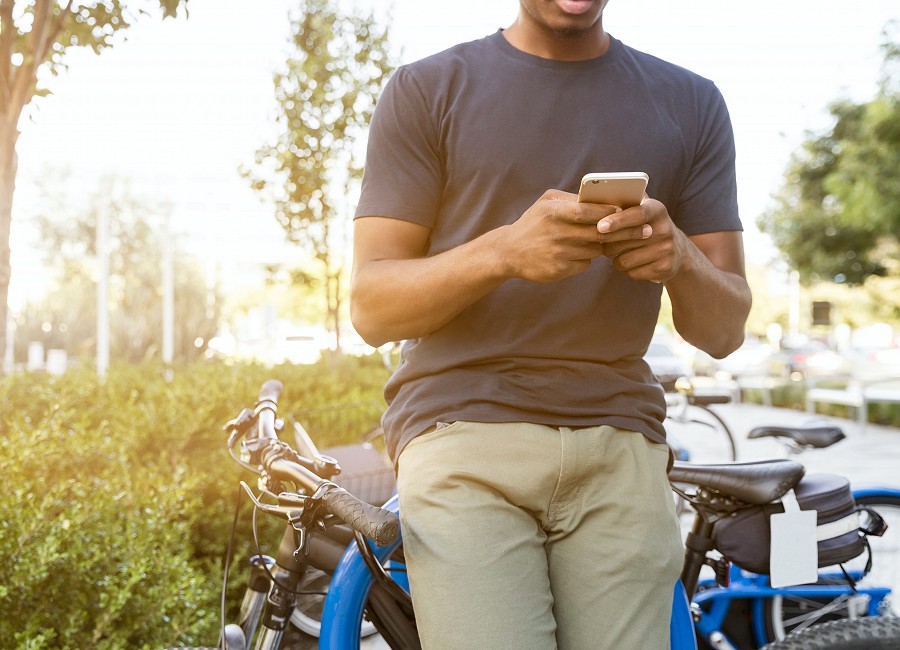 The cultural shift from a traditional working environment to a modern workplace has accelerated over the past two years. This is primarily believed to be as a direct result of the recent COVID-19 pandemic and consequential lockdowns.
To support workers and build this modern approach to working most effectively, it's important to have an open mind to new ideas and explore a hybrid of old and new methods. In this article, we'll explain how to create a successful modern workplace, and how a VoIP telecom system can help achieve this more effectively.
Old vs New
Firstly, in order to support this new shift in workplace environment, it's important to understand exactly what a modern workplace is and how it is different from a previous typical working environment.
Before, workers would follow a regimented workplace structure - coming into the office every day and regularly using technologies such as computers, printers and servers. The environment was typically results-driven, with companies focused on producing maximum output.
However, the modern workplace shows the evolution of technology facilitating a more integrated and communicative environment, suited to the needs and skillsets of employees. This new way of operations supports a hybrid working style, online support and digital workspaces. In short, employers are now recognising the need to support employees with the right resources and environment in order to achieve the most successful workplace possible. As a result, this will lead to the most profitable results for the company as a whole.
Why has the working environment changed?
Technological advancements have undoubtedly affected the world of work, but there have also been culture, communication and mindset shifts that have influenced employers and their workers.
On one hand, you could argue this is predominantly down to the Covid-19 pandemic, which has separated the idea of a traditional office from the place where employees actually work. The move towards utilizing online technologies has been inspired by the consequences of the pandemic, where organisations were forced to move online but quickly saw the technological benefits. The move online empowered employees with greater independence and more flexibility over their schedules. Furthermore, working online uncovered value in different areas – companies were able to use a variety of resources and technologies to supply different needs, reaching more people and achieving goals more productively. On top of this, in many cases, you could argue this maximized efficiency by reducing the time employees would spend commuting or socializing in the office.
On the other hand, it is debatable that this shift towards a modern workplace was entirely due to the recent pandemic, as there are many factors that have facilitated this change. Firstly, the changing workplace demographic has undoubtedly needed companies to provide more flexibility. In these instances, technology can be used to support employees' health, skillset and needs. Secondly, another aspect that has required a more technological workplace is the vast acceleration of pace. When organisations pushed for optimum results, the pressure was put on employees to improve their performance goals and increase their workload. However, in recent years due to a huge societal shift recognising the importance of mental health, the wellbeing of employees became more important. Finally, a recent study showed 65.2% of UK employees say they feel overloaded with the high amount of information and data they process. A variety of technologies can therefore be used to manage data, create storage and help categorise by relevance.
How a VoIP Telecoms System can help
To create a successful modern workspace, the optimisation and advancements of current systems in an organisation are paramount. Voice over Internet Protocol (VoIP) is a technology that facilitates phone calls over the Internet, rather than a mobile network or landline. There are many benefits - most importantly, it is a lot cheaper to call using a VoIP than a normal phone line.
For an organisation, a VoIP system can also facilitate further communication and technological solutions. With a computer or smartphone, there are many programs and apps that enable free calling via the Internet. These services can also be used by organisations in a modern workplace, for example: Teams. Zoom, Skype, FaceTime and Google Talk. Therefore, day-to-day activities such as meetings or interviews can take place online, creating a modern, virtual workspace better suited to a more flexible environment for employees.
If you want to set up a modern, more technologically driven workspace, we can help. Don't hesitate to contact us on 01792 439087 with any questions or click here.