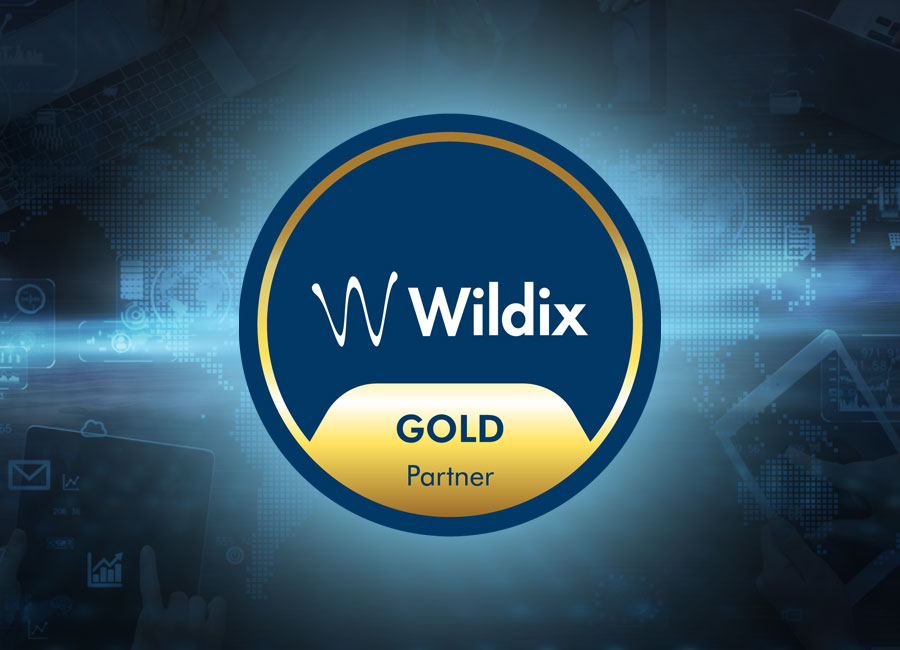 We're delighted to announce that all our engineers have completed training, passed their exams, and are accredited Wildix Unified Communications as a Service (UCaaS) Gold Partners.
We are one of only four such accredited Gold Partners in Wales, and this means we are fully qualified to help our customers with Wildix applications, furthering the options we can provide for businesses seeking the best communications solutions.
What is Wildix?
Wildix is the first cloud browser-based unified communications solution able to boost efficiency, guarantee an increase in sales, and provide a complete business collaboration platform that is entirely secure by design – with no VPNs or external SBCs required.
The product allows you to collaborate with colleagues and interact with customers more easily than ever before.
Amongst other things, it is designed to boost business, with up to 52% more sales via the internet. It does this by enabling you to turn your website into a sales centre, even if you don't have any e-commerce.
Wildix is the only Private Branch Exchange (PBX) system that allows web visitors to call you, start a text or video chat, share documents, and more, directly from your website. Using WebRTC Kite by Wildix, you can integrate your PBX with your website, ensuring your business will never miss a call.
The Wildix system can also improve daily operations efficiency by up to 25%. It does this by streamlining employees' daily processes by managing waiting calls, avoiding clogged lines, allowing easy sharing of documents, and starting video calls – with each employee's availability status always visible.
It is the first totally web-based solution and is also designed to work 'mobile-first', with an app that works on any smartphone operating system supported by an internet connection.
Wildix is also 100% secure with no further applications – VPNs or SBCs – required. Usually, you would need to add external SBC or VPN infrastructures as barriers to protect your system from cyber-attacks. Wildix does not need these external, third-party infrastructures, as security is designed into the system using native encryption.
What is UCaaS?
Unified Communications as a Service (UCaaS) is a broad concept, which describes a collection of digital communication tools that are unified under one platform. In the case of Wildix with a single interface or point of access.
Typically, this package will include making voice calls over the internet — meaning VoIP is usually included in any given UCaaS solution. But it will also mean features like video, instant messaging, screen sharing, file sharing and more.
Also, as suggested by the term "as a service," UCaaS is delivered on a month-to-month basis instead of as a one-off, permanently. This creates more flexibility in the solution, as businesses can pay for these tools as and when they need them.
Why use the Wildix UCaaS?
Such systems are becoming more and more necessary for businesses in order for them to keep pace with their competitors. With changes to work patterns and hours, the increase in remote and hybrid working, and also the requirement to be able to engage with customers across the globe whilst on the move, a UCaaS system is vital to helping businesses stay ahead of the curve, increase productivity, and position themselves at the forefront of the global marketplace.
If you would like to find out more about how the Wildix system could benefit your business, get in touch with us here at SA1 Solutions. Click here to get real time interaction with our sales team and discuss your options.